FIND WHAT FITS YOUR TOYOTA
Sony XAV-AX3200

Sony XAV-AX7000

INSTALL YOURSELF IN AROUND 1 HOUR!

Sony XAV-AX8100
Let's Compare Models
We've Partnered With Sony Corporation And Other
High-End Manufacturers
To Bring You A Plug And Play Audio Bundle,
Packed With Apple CarPlay/Android Auto,
That Will Last.
Our Sony Bundles are packed with Apple CarPlay, Android Auto, Weblink screen-mirroring, a 6.95″ capacitive touchscreen and an industry-leading 3-year warranty.
Every purchase you make with Trail Grid Pro will be offered free US Standard shipping and 60-day returns. All bundles are assembled at and shipped from our Frederick, Maryland shop.  
Each bundle arrives at your door with the radio you choose already mounted in your dash kit with all pre-wiring done for you. All you need to do is drop it in your Toyota 4Runner, Toyota Tacoma or Toyota Tundra — following our step-by-step installation videos! 
Compare our Sony bundles below, so you can make an informed decision about your purchase.
Sony XAV-AX3200

Plug & Play Bundle

$598

Ready to Drop In Your
4Runner/Tacoma

Fits 2010-2019 4Runner or 2016-2019 Tacoma
Plug & Play
All connections pre-wired, soldered, shrink-wrapped and Tesa tapped
Free US standard shipping, 60-day returns
Sony 6.95" anti-glare touchscreen
55 W x 4 internal amplifier (20 W RMS x 4)
Apple CarPlay, Android Auto, Weblink
3 x pre-outs
1-year warranty handled quickly for you by Trail Grid Pro on behalf of Sony Corp.
Steering wheel controls retained
Reverse camera retained, if applicable
JBL amplified system compatible, if applicable
Bundle includes Sony radio, dash kit, all necessary adapters and all harnesses are pre-wired -- it's ready to drop in your Toyota 4Runner or Toyota Tacoma!
All products are bundled at our Frederick, MD shop -- then shipped to your door

Grab Your Sony Bundle

Sony + Trail Grid Pro

Sony XAV-AX7000

Plug & Play Bundle

$828

Ready to Drop In Your
4Runner/Tacoma

Fits 2010-2019 4Runner or 2016-2019 Tacoma
Plug & Play
All connections pre-wired, soldered, shrink-wrapped and Tesa tapped
Free US standard shipping, 60-day returns
Sony 6.95" bezel-less capacitive touchscreen w/ anti-glare
100 W x 4 internal amplifier (45 W RMS x 4)
Apple CarPlay, Android Auto, Weblink
3 x 5-volt pre-outs
3-year warranty handled quickly for you by Trail Grid Pro on behalf of Sony Corp.
Steering wheel controls retained
Reverse camera retained, if applicable
JBL amplified system compatible, if applicable
Bundle includes Sony radio, dash kit, all necessary adapters and all harnesses are pre-wired -- it's ready to drop in your Toyota 4Runner or Toyota Tacoma!
All products are bundled at our Frederick, MD shop -- then shipped to your door

Grab Your Sony Bundle

Sony + Trail Grid Pro

Sony XAV-AX8100

Plug & Play Bundle

$948

Ready to Drop In Your 4Runner/Tacoma/Tundra

Fits 2010-2019 Toyota 4Runner or 2016-2019 Tacoma
Plug & Play
All connections pre-wired, soldered, shrink-wrapped and Tesa tapped
Free US standard shipping, 60-day returns
Sony 9" capacitive touchscreen w/ anti-glare & HDMI connectivity
55 W x 4 internal amplifier (20 W RMS x 4)
Apple CarPlay, Android Auto, Weblink
3 x 5-volt pre-outs
3-year warranty handled quickly for you by Trail Grid Pro on behalf of Sony Corp.
Steering wheel controls retained
Reverse camera retained, if applicable
JBL amplified system compatible, if applicable
Bundle includes Sony radio, dash kit, all necessary adapters and all harnesses are pre-wired -- it's ready to drop in your Toyota 4Runner or Toyota Tacoma!
All products are bundled at our Frederick, MD shop -- then shipped to your door

Grab Your Sony Bundle

Sony + Trail Grid Pro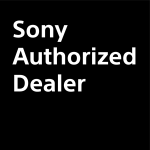 How To Install Your 4Runner Sony Bundle
How To Install Your Tacoma Sony Bundle
The Sony Bundle Preparation Process
Customer Review Of The Sony Bundle