FIND WHAT FITS YOUR TOYOTA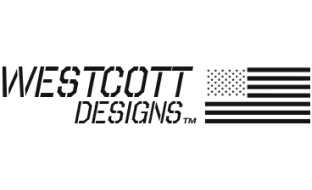 Regular price
Sale price
$379.95
Unit price
per
Sale
Sold out
Free Lower 48 Shipping.
Raw Kits ship in 1-2 weeks.
Black Anodized Kits ship in 2-3 weeks.
FITS: 2015-2017 Toyota Tundra TRD Pro
This kit provides the following lifts:
1.5" (front lift) and 1.0" (rear lift)
Please note that this item is non-refundable once installed.
Share
View full details
Free US Standard Shipping &
Easy International Shipping
TG Pro
Satisfaction Promise
This is for a Bilstein TRD PRO (2015 – 2017).
Available for a Tundra TRD Pro. This is not a spacer lift. This kit does not change the geometry of the factory suspension. This kit will not limit your factory travel or extend the travel pass factory.
The ride quality is not compromised in anyway. This kit includes everything you will need. You will not need to replace the upper control arms.
You can run up to a 33" tire with out a body chop.
This kit provides the following lifts:
Tundra (2015 – 2017): 1.5" (front lift) and 1" (rear lift)
SAEJ2492 Warning: By installing this product, you acknowledge that the suspension of this vehicle has been modified. As a result, this vehicle may handle differently than that of factory-equipped vehicles. As with any vehicle, extreme care must be used to prevent loss of control or roll-over during sharp turns or abrupt maneuvers. Always wear seat belts, and drive safely, recognizing that reduced speeds and specialized driving techniques may be required. Failure to drive this vehicle safely may result in serious injury or death. Do not drive this vehicle unless you are familiar with its unique handling characteristics and are confident in your ability to maintain control under all driving conditions. Some modifications (and combinations of modifications) are not recommended and may not be permitted in your state. Consult your owner's manual, the instructions accompanying this product, and state laws before undertaking these modifications. You are responsible for the legality and safety of the vehicle you modify using these components.
Please read Instructions thoroughly and completely before beginning installation. Installation by a certified mechanic is recommended. Westcott Designs & Trail Grid Pro are NOT responsible for any damage or failure resulting from improper installation.
Westcott Designs TRD Pro Lift Kit Installation
THE VIDEO BELOWS SHOWS THE INSTALLATION ON A FOX SUSPENSION. PLEASE USE A REFERENCE FOR YOUR INSTALL.
4Runner (2015-2018): 1.5" (front lift) 1.25″ (rear lift)
Tacoma (2015-2016): 1.5" (front lift) 1.0″ (rear lift)
Tundra (2015-2017): 1.5" (front lift) 1.0″ (rear lift)
| | |
| --- | --- |
| Weight | 15 lbs |
| Dimensions | 12 × 10 × 8 in |
| Toyota Model | Tundra |
| Toyota Year | 2015, 2016, 2017 |