FIND WHAT FITS YOUR TOYOTA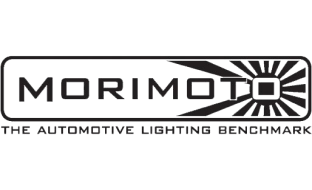 Regular price
Sale price
$1,325.00
Unit price
per
Sale
Sold out
In stock
Share
View full details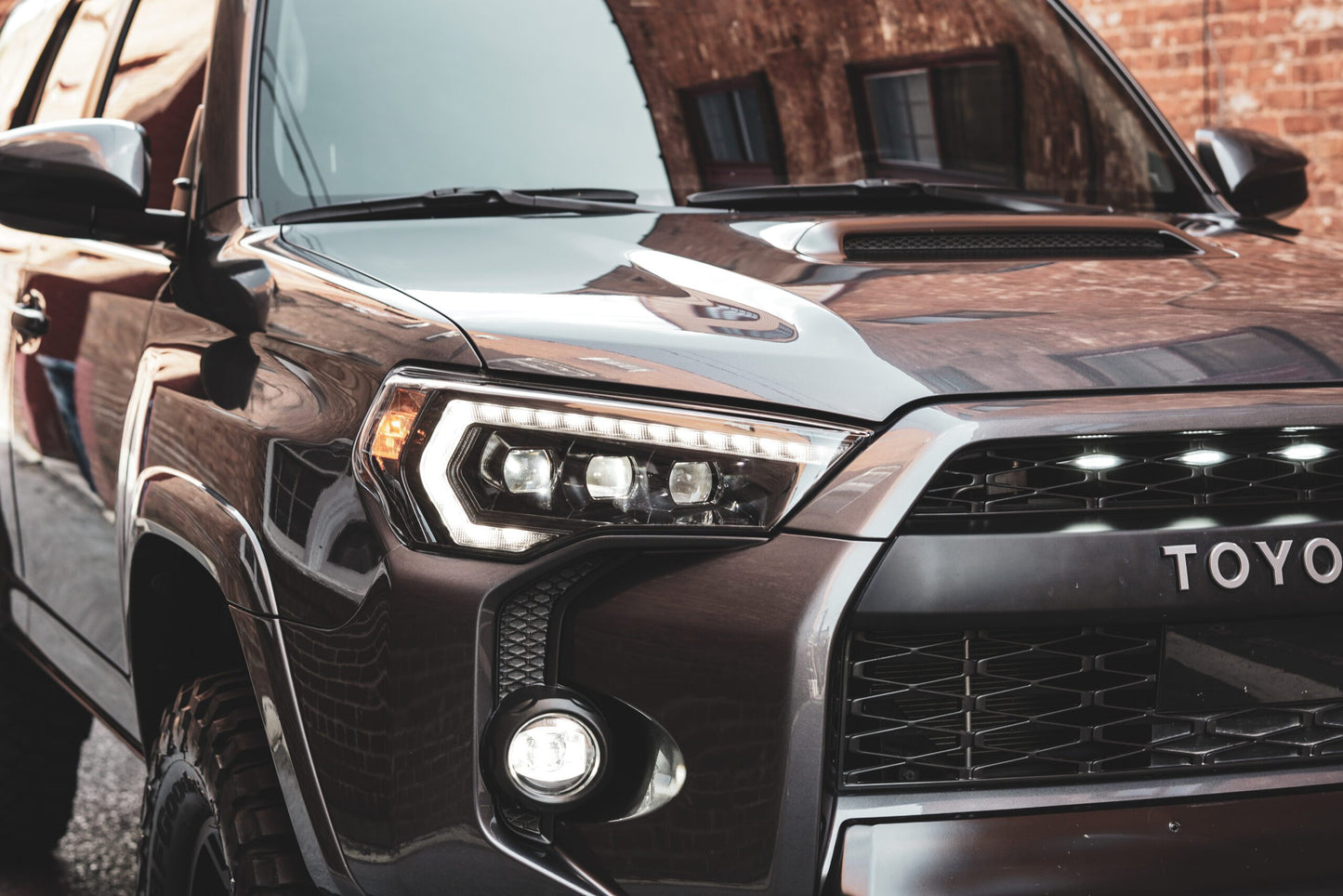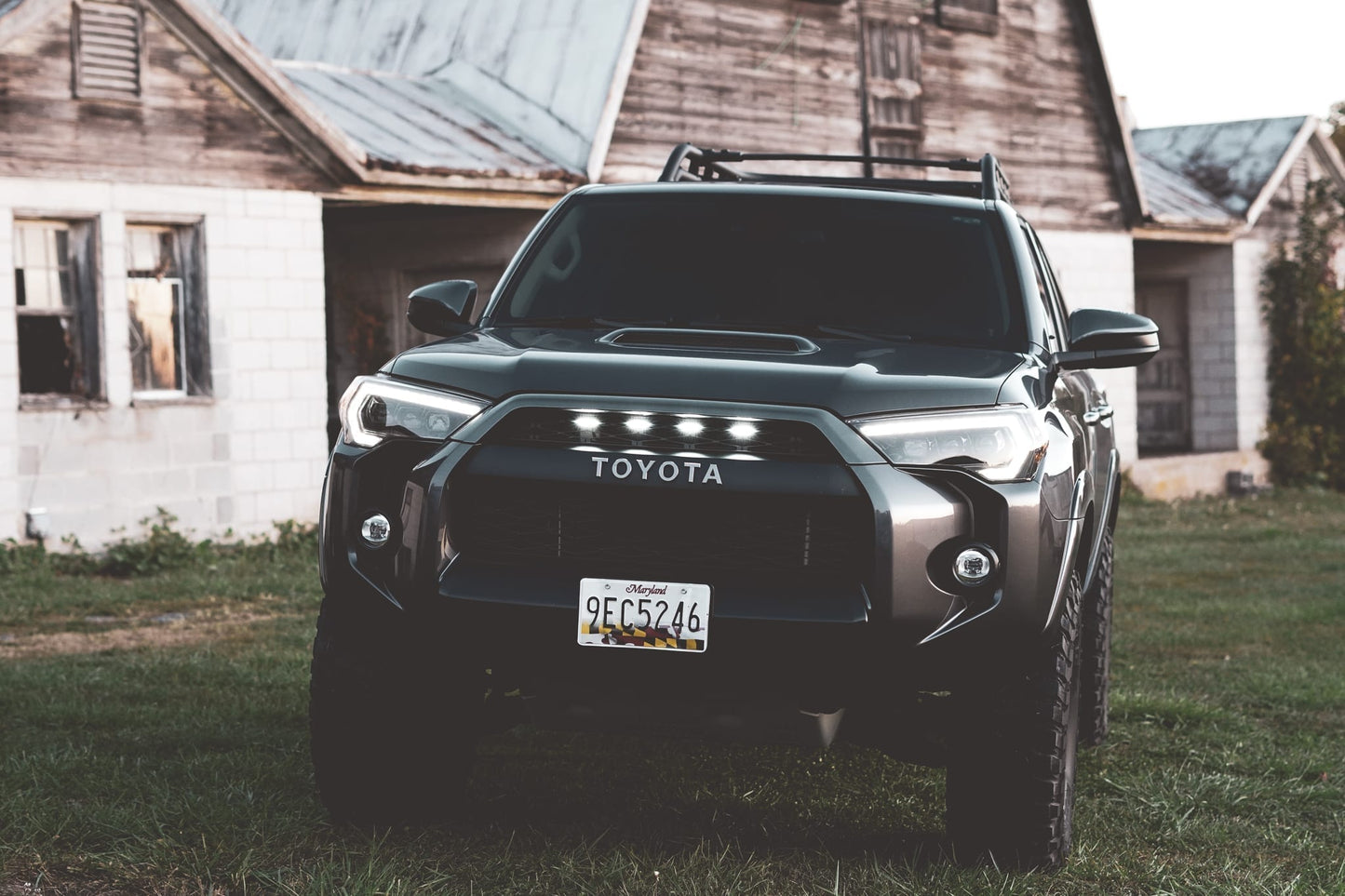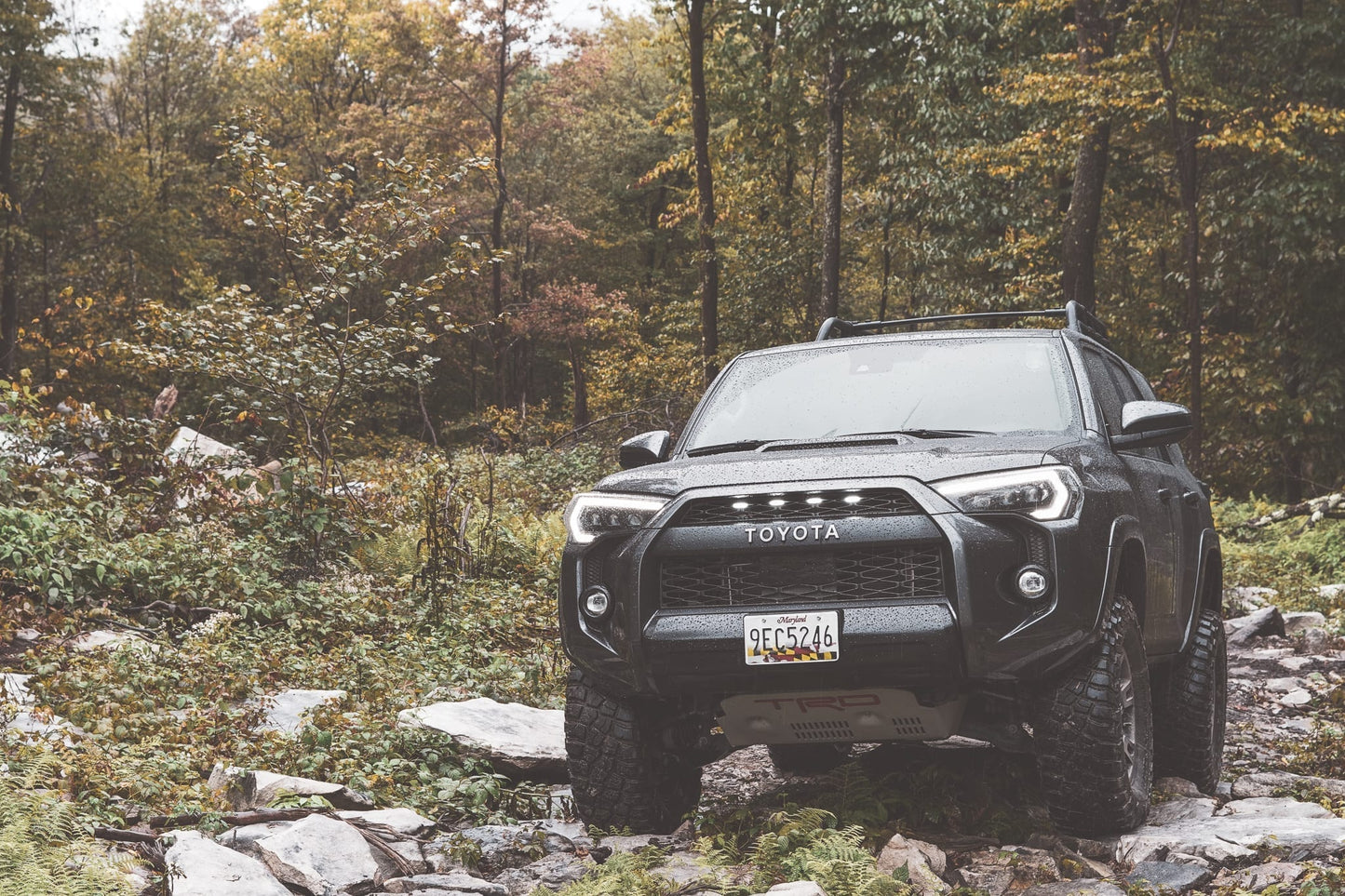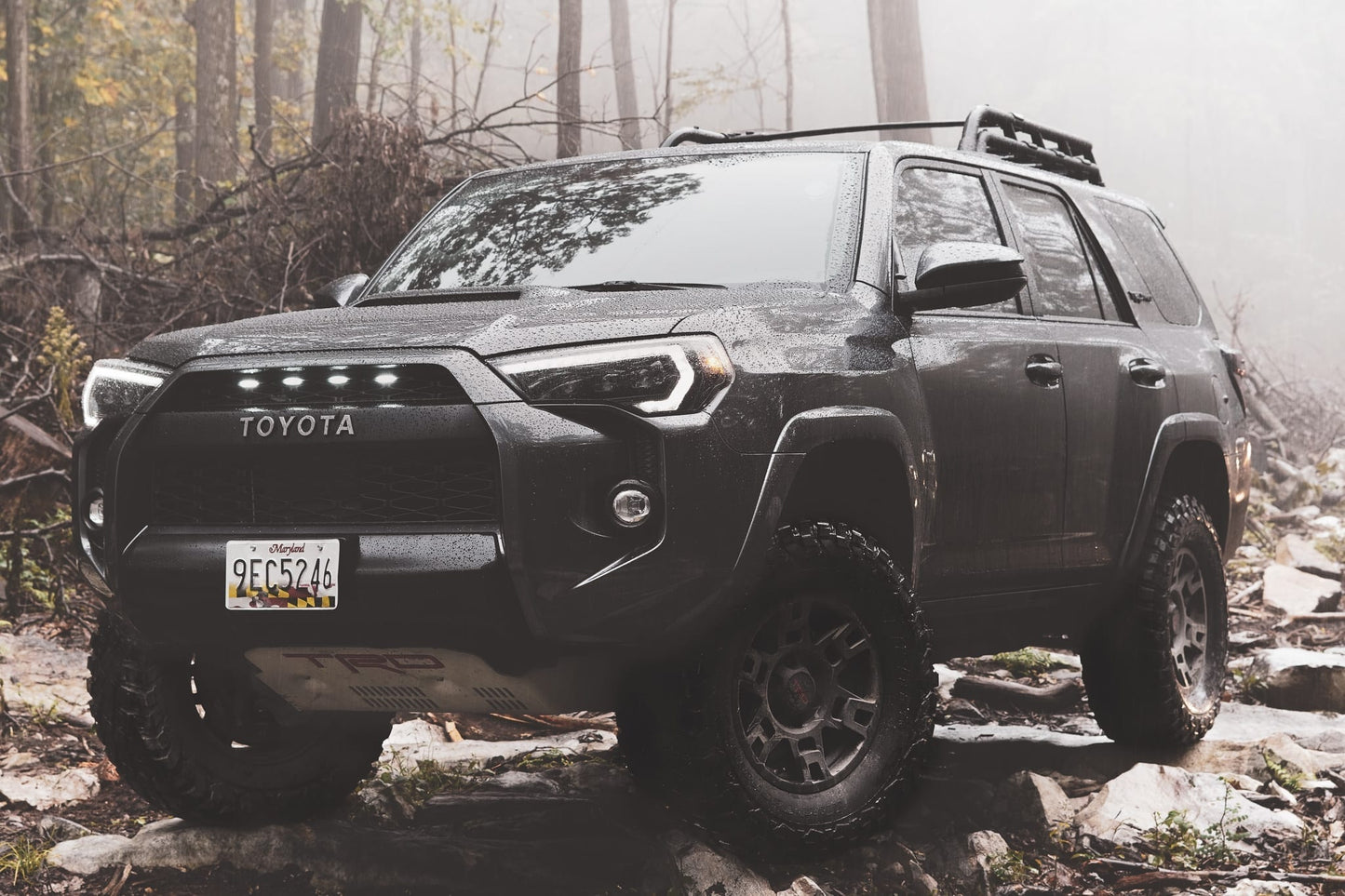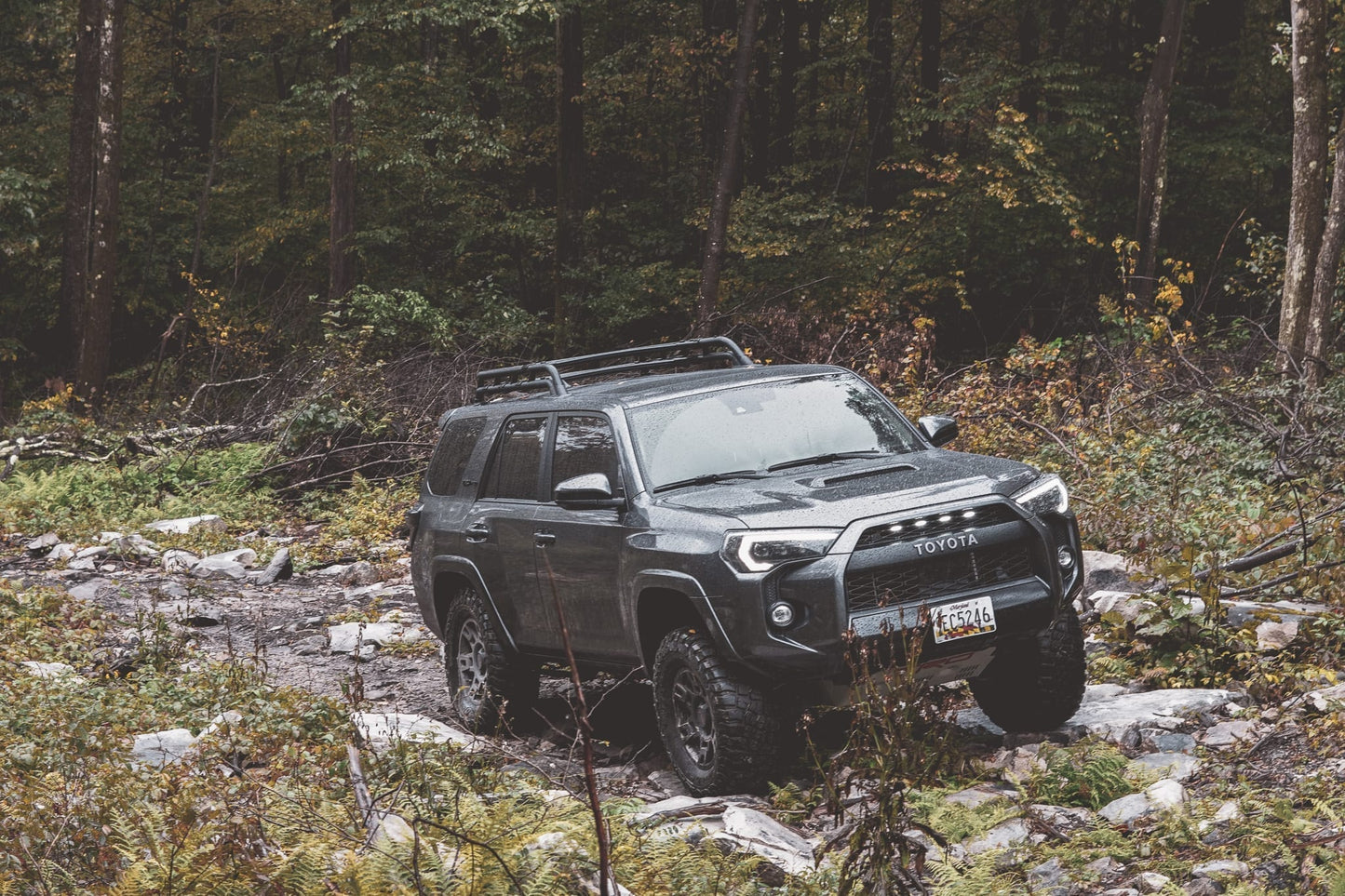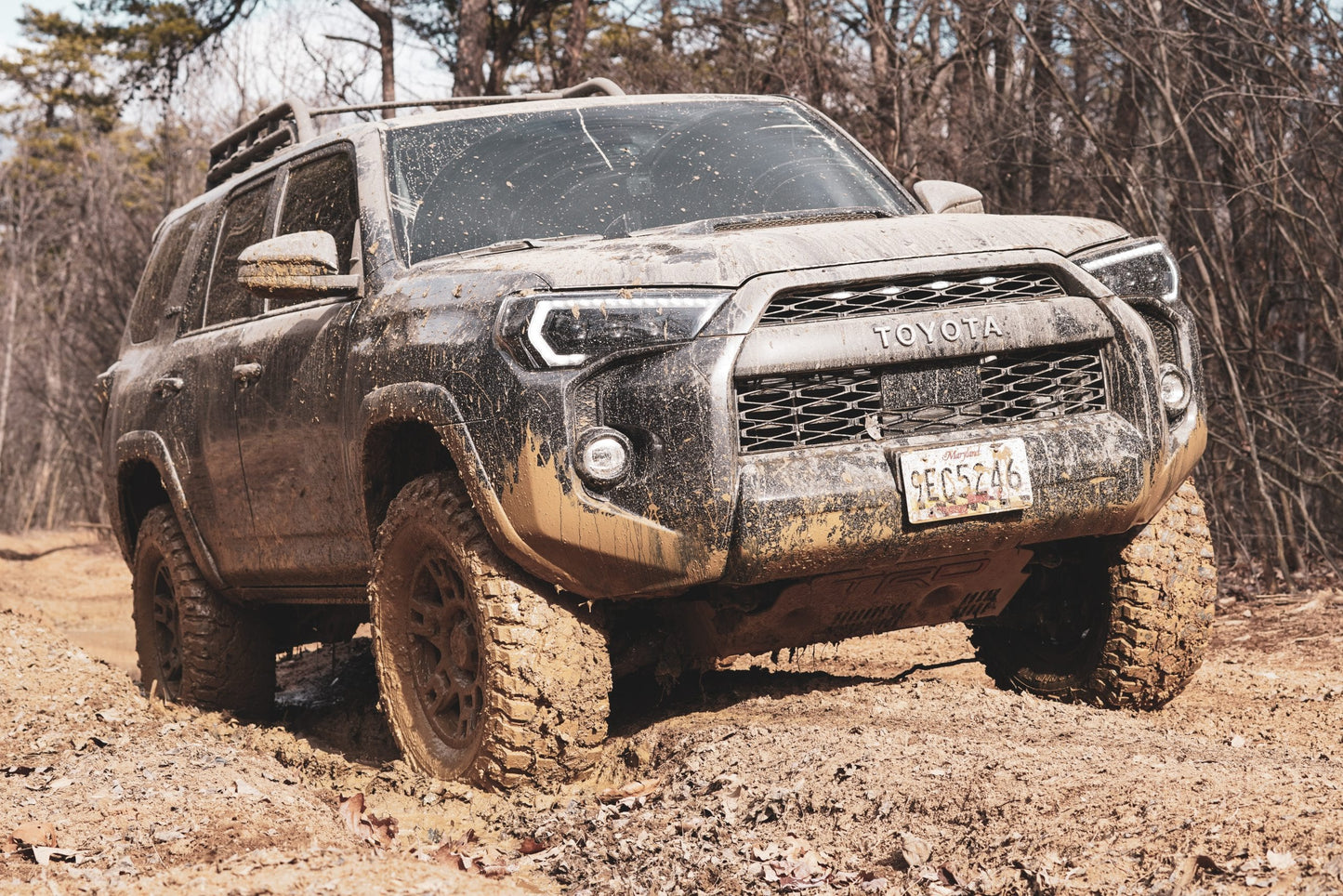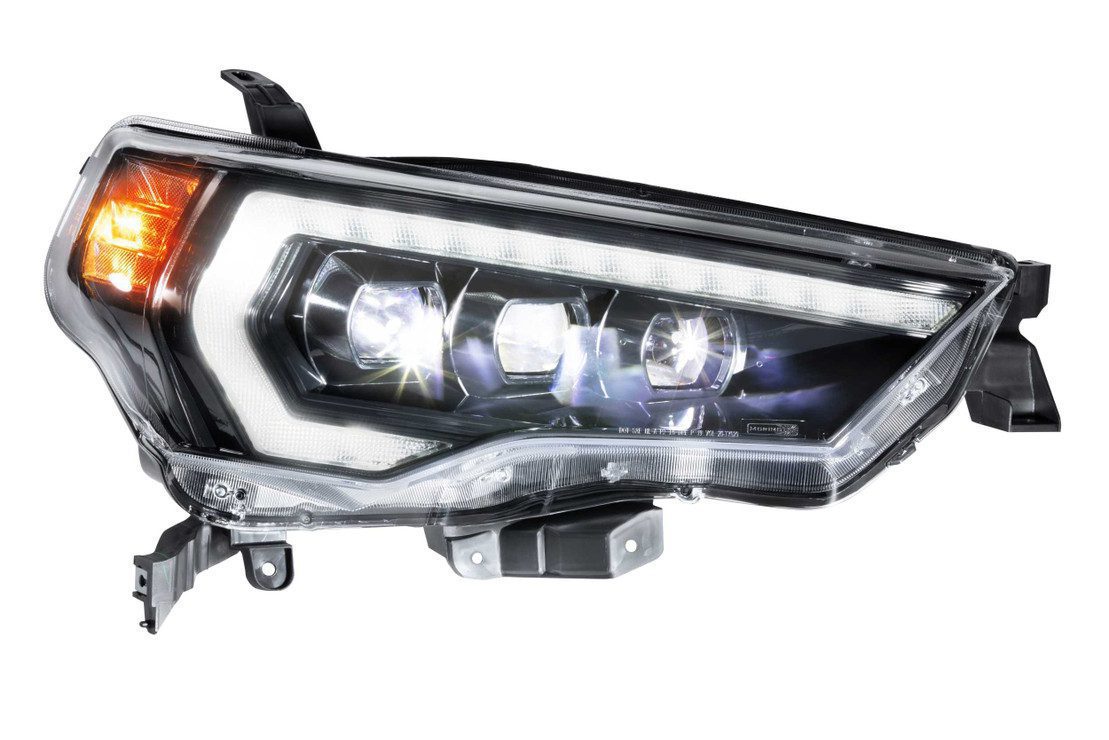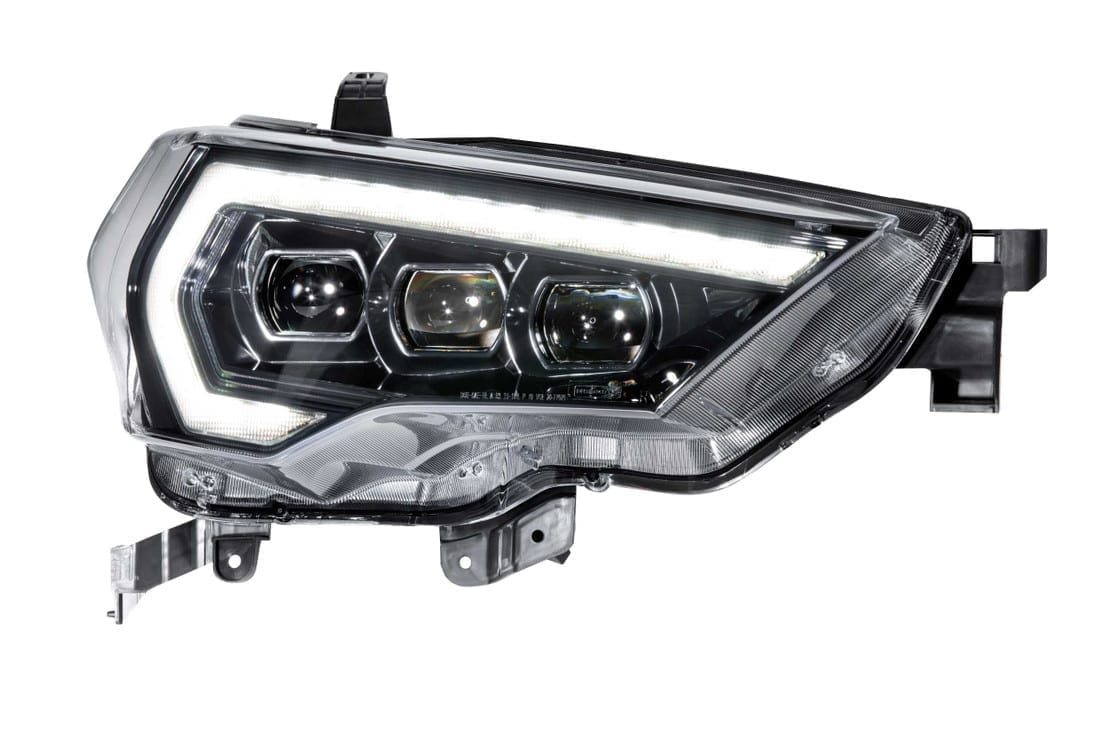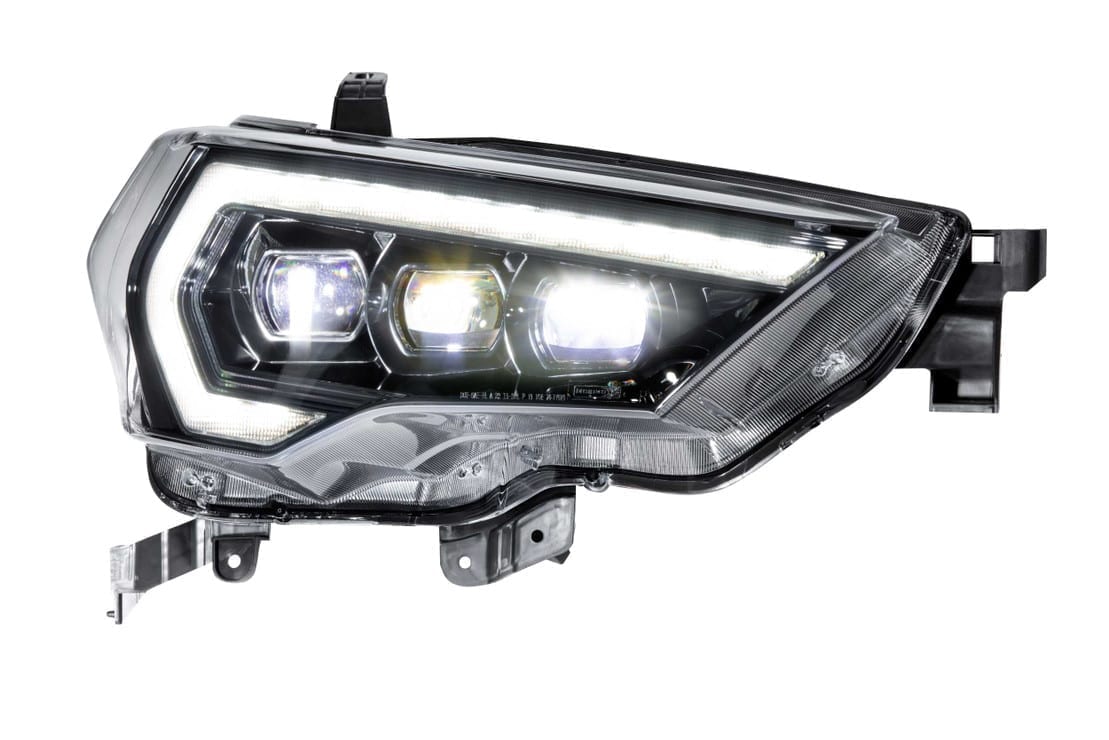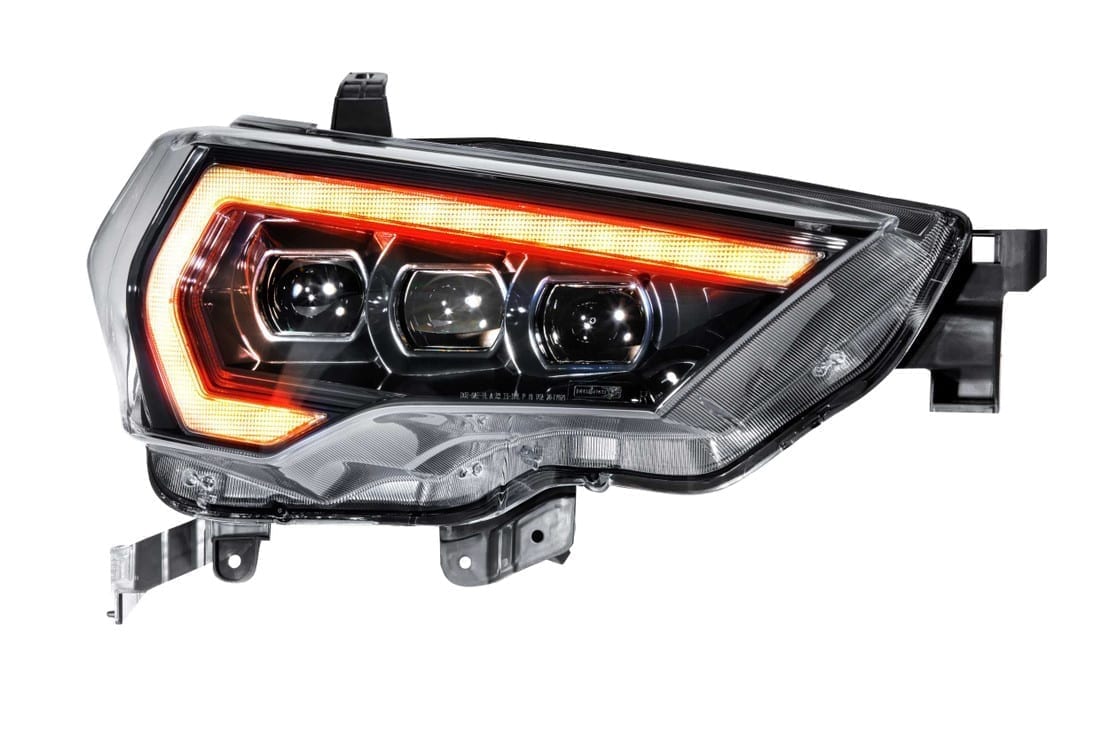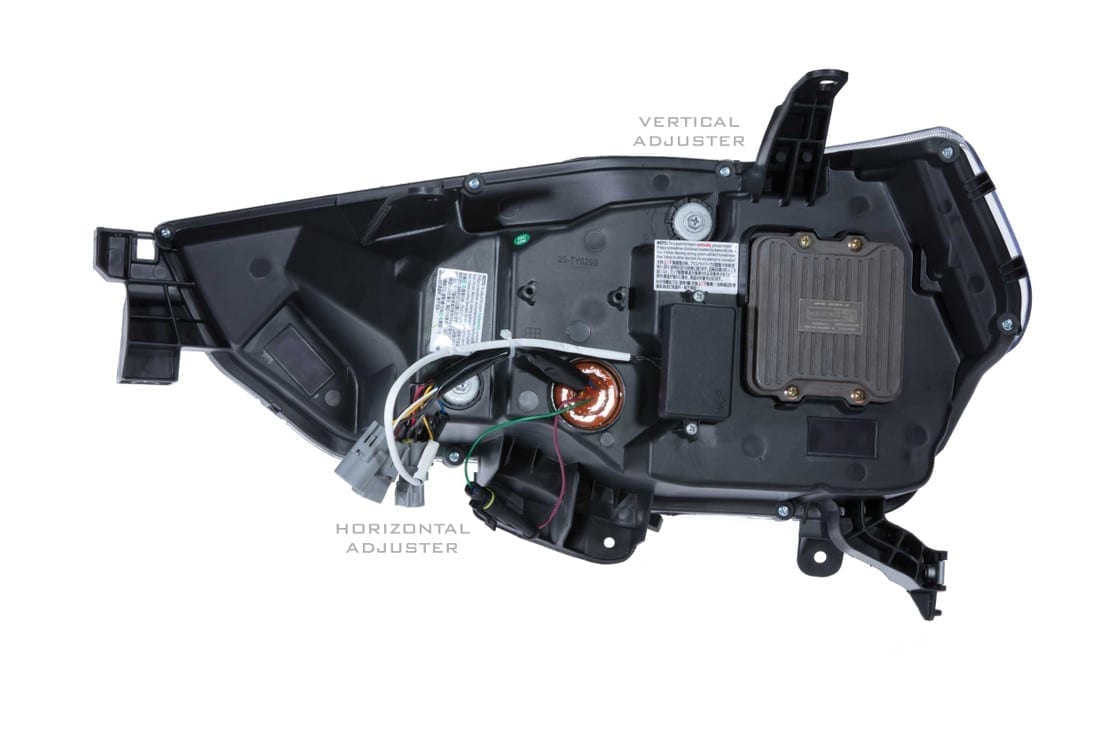 Free US Standard Shipping &
Easy International Shipping
TG Pro
Satisfaction Promise
How to install your Morimoto XB LED Headlights
Morimoto XB LED Gen 2 Promo
Morimoto Instruction Guide
TG PRO THOUGHTS: The minute we put these on our 4Runner, it became a different truck. First, the smoked lenses provided a sleek front end appearance immediately separating our truck from the rest. And that's all before we turned the lights on. In my opinion, the pictures speak for themselves. The running lamps that hug the upper and side portion of the headlights somehow toe the line of sexy and rugged all at the same time. When dark falls, the low beams display two new beams of light that brighten the road way better than with the factory lenses. Optional high beam lights up the third light and the darkest of roads, with unexpected twists and turns, are easily lit up and navigated. In my opinion, these are a must have for 2014 – 2023 4Runner owners.
INNOVATING: At Morimoto they're proud to be the benchmark for all other LED lights and we've worked hard to set the bar even higher with our XB LED Headlights. This set is painstakingly designed specifically for the 2014 – 2023 Toyota 4Runner. It has been built to outlast other products and look incredible while it's doing laps around them. Let's dig into the technical bits that keep us on top.
SECOND GEN UPDATE: The 4Runner XB headlights broke the mold when they came out as the first set of performance aftermarket headlights for the 4Runner… but some early adopters weren't 100% satisfied with the light output. In true Morimoto fashion, nothing gets left alone for long and that's why now the new Gen 2 version is in distribution!
MORE LIGHT OUTPUT: The original 4Runner XB's used 2 projectors for low beam, and one dedicated high beam. The new setup utilizes all three projectors for the low beam, and has a dual Bi-LED setup. The results? 33% more light output for low beam mode, 100% more output in high beam mode, and a better distribution of light with more foreground (on the ground directly in front of the truck) for improved visibility while cornering. Asked and answered!
START-UP SEQUENCE: And if the optical upgrades weren't enough, the badass start up sequence has been added too. When the Daytime Running light kicks on, the projectors illuminate in a two-stage sequence before turning back off in. A video is worth a thousand words here… so make sure to watch the one embedded in the listing to see that in action! While it does absolutely nothing for performance, you can't deny the cool-factor!
DOT APPROVED: Make no mistake, these will produce a much different [better] result than slapping some LED replacement bulbs into your stock housings. Their quad-projector optics meet & exceed all SAE, DOT, and FMVSS108 regulations when aimed properly…and that's easy to do with their integrated vertical/lateral adjusters.
PLUG-N-PLAY: Wiring is easy too! The LED headlights are designed to work on your Toyota 4Runner without any modifications. They will plug into the factory connectors for the stock headlights and each assembly includes all necessary connectors, rubber seals, and pigtails for a plug n play install. No error codes, no flickering, hyper-flashing, or radio interference. They can easily be removed, and will not void your factory warranty.
SEQUENTIAL LED DRL: Game Changer! Their LED daytime running light is powered by Osram 5000K LEDs and is insanely bright, easily visible during the day. A separate optic that's dedicated to the turn signal function uses amber LED's to produce a full sequential turn signal. While that feature will cause others to mistake your truck for an Audi; for those who are a bit more traditional they can also be setup to run as solid on/off style signals too.
WELL-BUILT: Their UV-coated polycarbonate lens will resist the test of time, ensuring your truck's new headlights will look good as new for many years to come. The PPS plastic housing is light-weight and much stronger than comparable alternatives. The die-cast aluminum heat-sinks inside the housings provide more than an adequate amount of cooling for the OEM grade Osram LED chips that produce the light. These complete headlights may be new to the market, but Morimoto's XB LED fog lights have proven themselves perfect after 5+ years out now, which is confidence inspiring.
OEM PLUS: We live, eat, and sleep headlights. While the 4Runner LEDs from Morimoto cost a bit more relative to other options in the aftermarket; as the saying goes "you pay for what you get". We've seen it all, and their fit and finish is far superior to everything else out there. Guaranteed.
THEY LOOK: Amazing. At least in our opinion! The subtle elements incorporated in their design are more than enough to make them stand out, but they're clean enough to be considered top of the line original equipment to those who don't know any better. The piano black trim and smoked gray reflectors keep the color scheme neutral, and the triple kuria-optic projectors are as modern as it gets.
HEADLIGHTS: 2 X (1 pair) 14-23 4Runner XB LED
WIRING: Plug & Play Harness, Fuse Tap, DRL Modules
WARRANTY: 5 Years
TOYOTA: 4Runner (2014-2020) all trims & 2021 – 2023 4Runner Limited/TRD Pro trim level which require optional adapter harness. 
NOTE ABOUT DRL TAP: Some 2020+ models cycle the injector circuit on without the vehicle in use. In these instances, the DRL of the XB LED headlights will come on/off randomly. 
TRIM LEVELS: All
REPLACES: 81170-35571, 81130-35541, 8117035571, 8113035541
WIRING: PLUG & PLAY
CERTIFICATIONS: DOT, SAE, FMVSS108 STANDARDS
NOTE: These housing have been designed for, and tested on, US specific vehicles. Other countries compatibility may vary and is not guaranteed nor always known. 
TRAFFIC PATTERN: LHD ONLY
INPUT: Toyota Multi-Pin OEM
FUNCTIONS: DRL (Amber), Turn, Parking, Low, High
BEZEL COLOR: Gloss Black
MATERIAL: ABS Plastic (Housing), UV-Resistant Polycarbonate (Lens)
OPTIC: Kuria Optic Bi-LED
UV COATING: Momentive UVHC3000
| | |
| --- | --- |
| Weight | 15 lbs |
| Dimensions | 30 × 30 × 30 in |
| Toyota Model | 4Runner |
| Toyota Year | 2014, 2015, 2016, 2017, 2018, 2019, 2020, 2021, 2022, 2023 |