FIND WHAT FITS YOUR TOYOTA

Regular price
$1,498.00
Sale price
$1,098.00
Unit price
per
Sale
Sold out
In stock
Shop with confidence; you're getting the lowest price of the holiday season.
FITS: 2014-2021 Toyota Tundra
Wireless Apple CarPlay & Wireless/Wired Android Auto
Free Lower 48 Shipping
60-Day Returns
3-Year Warranty
New Tundra Sony Microphone Mount is included in this bundle!
Lead Time: 3 to 6 business days or less
Meet the XAV-9500ES, the oversized doorway into outstanding audio-visuals in your Tundra. With a 10.1" capacitive HD touchscreen, powerful and dynamic amplification, and both wired and wireless connectivity for your smartphone, it's going to take some persuading to get you to leave your Tundra once this is in it.
Please answer the questions below so we can accurately build your Sony bundle.
Share
View full details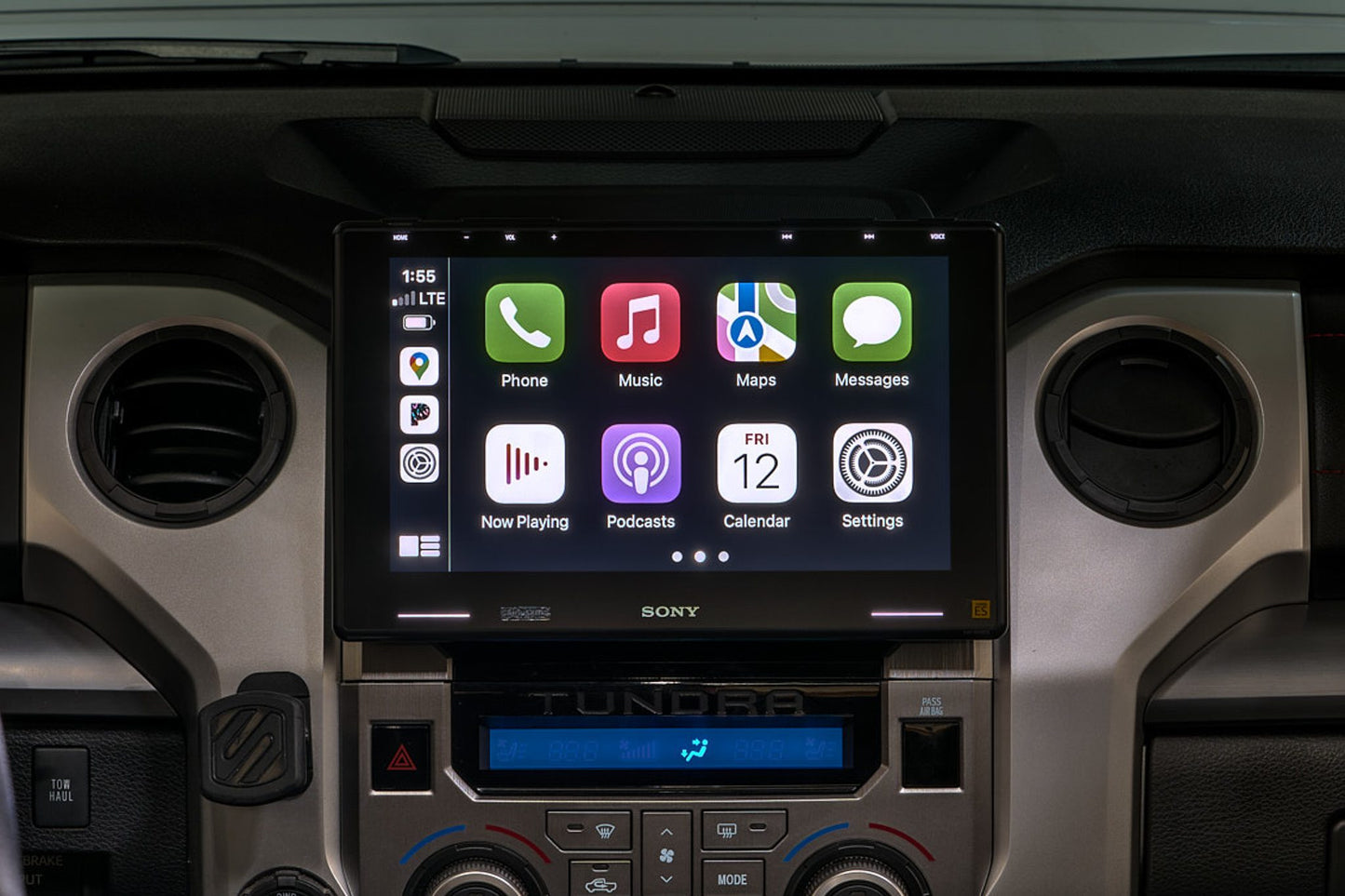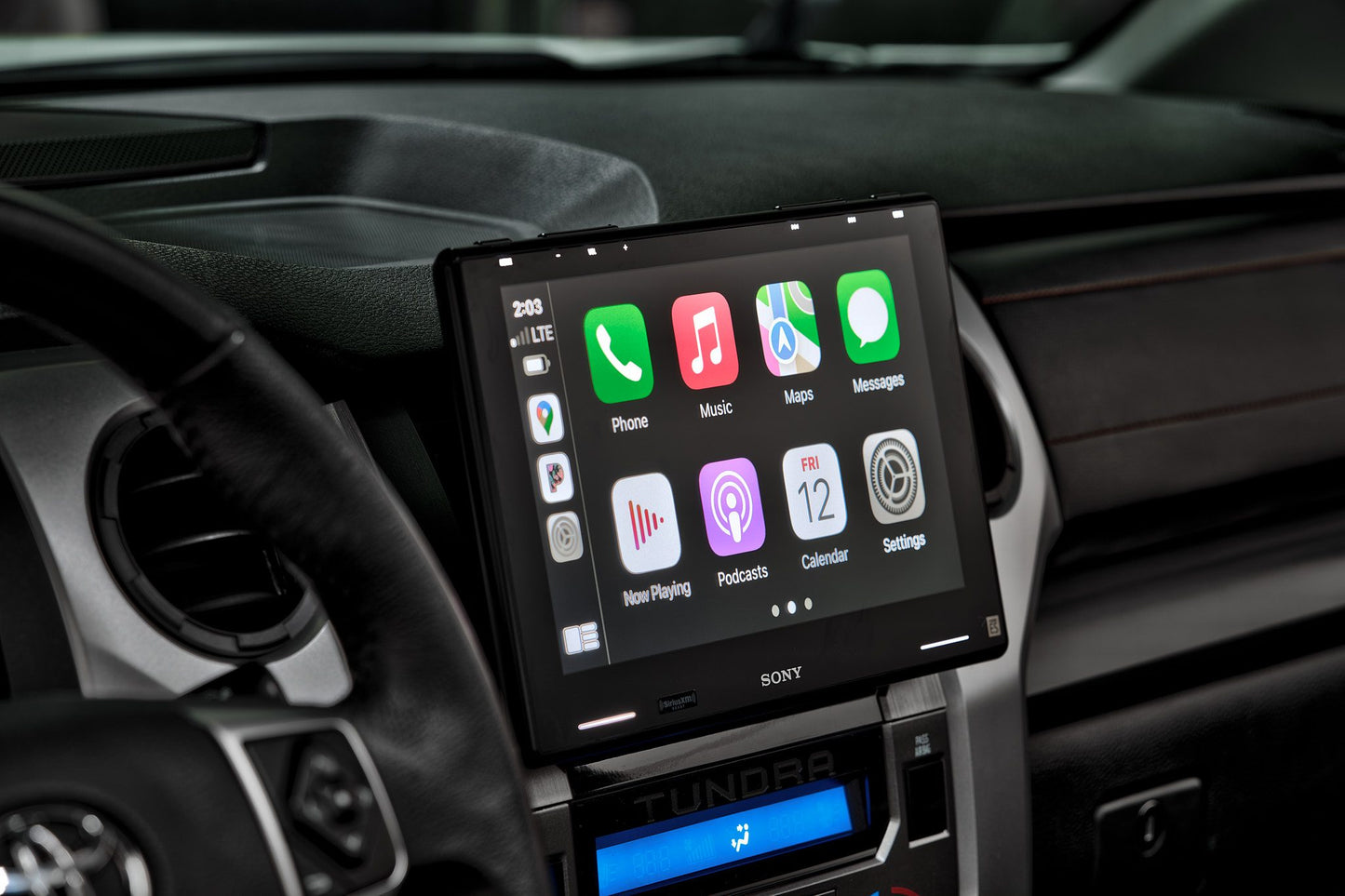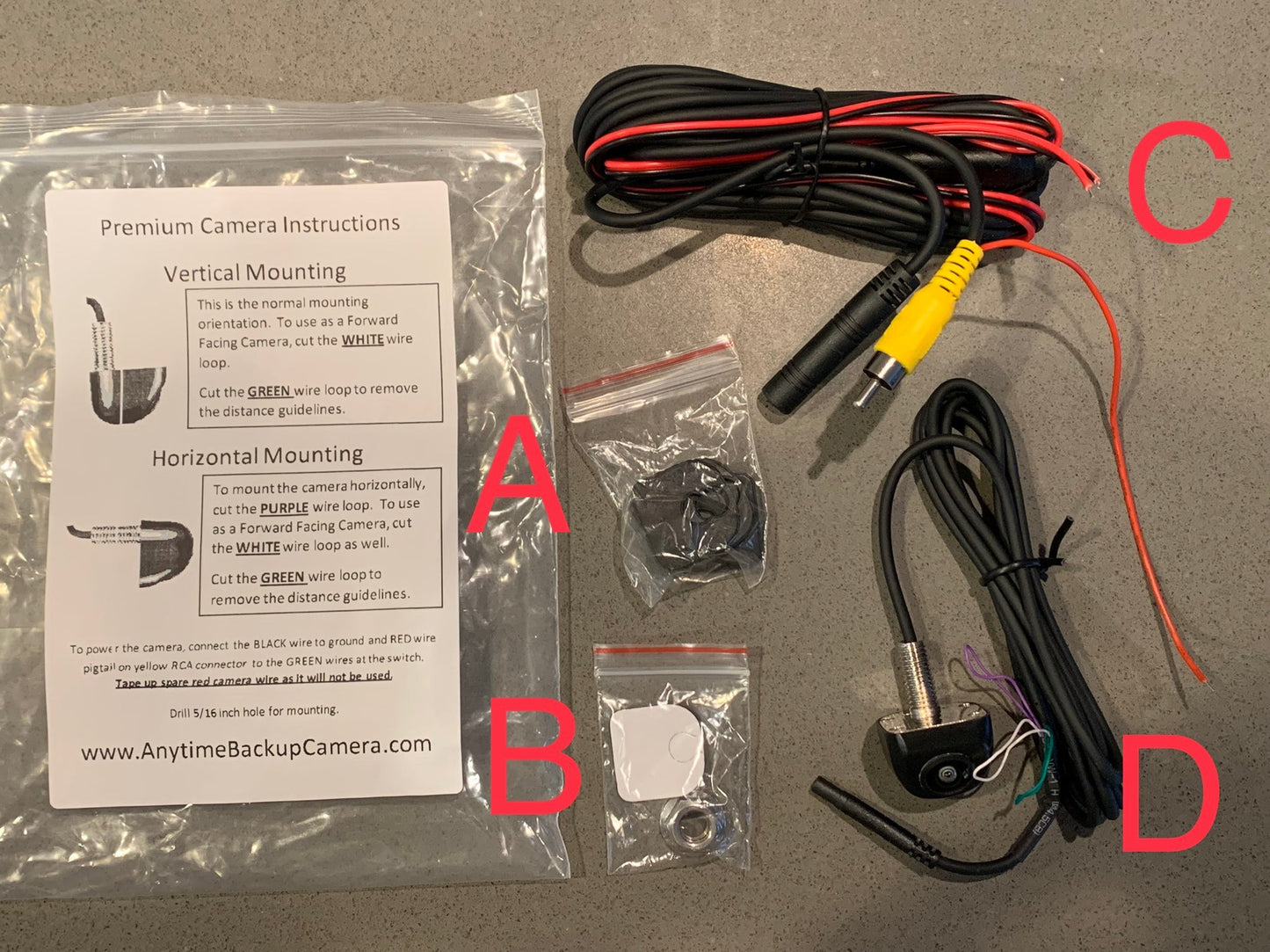 Free US Standard Shipping &
Easy International Shipping
TG Pro
Satisfaction Promise
Details
Specs
Sony Product Highlights
What's In The Box
Other Info
Tundra 9500ES Installation Video
Ready for your Tundra
Sony has always been a great option for those seeking to upgrade the stereo in their Tundra, but this XAV-9500ES digital multimedia receiver takes the cake when it comes to screen size. With a beautiful 10.1″ HD anti-glare capacitive touchscreen, complete with onboard wireless Apple CarPlay, Android Auto so you can easily access your media like never before in your Tundra.
JBL Amplified or Non-JBL Amplified?
If you have a JBL logo on the top of your door speakers then you have a JBL Amplified System.
If you don't have a JBL logo on your door speakers but you have an amplifier under your drivers side or passenger side seat then you have a non-JBL Amplified System.
If you do not have a JBL logo on the top of your door speakers nor have an amplifier under your drivers side or passenger side seat then you have a Non-Amplified System.
What's In The Plug & Play Bundle?
We've taken all the guess work out of upgrading the audio system in your 2014 – 2021 Toyota Tundra. We've partnered with some of the biggest and most reliable names in mobile electronics to bring you a high-end, super-reliable audio system — that's packed with a 3-year no-questions-asked warranty. All of our bundles are pre-wired and completely assembled prior to shipping from our Frederick, Maryland shop. When you get your bundle, it's all ready to drop in your truck! Here's what you can expect to be in your Sony XAV-9500ES Plug & Play Bundle from Trail Grid Pro:
Sony XAV-9500ES
Bundle will be pre-wired, soldered, shrink-wrapped and tesa taped to achieve a professional finish prior to shipping
Metra 2014-2021 Toyota Tundra Dash Kit in silver.
Maestro RR interface to maintain steering wheel control, vehicle information and amplified audio system (if onboard JBL system) & speaker fade function
Maestro rear camera retention harness 
Antenna adapter
Optional: SiriusXM SXV300V1 and idatalink STO2 (when applicable). Factory satellite antenna signal retained for all 2014 – 2021 Tundras. 
Follow our installation videos above to complete your audio upgrade!
See below for even more details!
SiriusXM 
Easily add or maintain your SiriusXM subscription to your Trail Grid Pro Sony bundle by selecting to maintain or add SiriusXM to your bundle above!
With SiriusXM's compact SXV300V1 tuner, you can liven up your ride with your favorite satellite radio programming. Small enough to fit neatly under the rear chassis of our Sony bundles, the SXV300V1 will be securely stowed and plugged in prior to shipping your bundle.
Special Offer: $70 rebate with a new subscription (via $70 SiriusXM Visa® Prepaid Card and choose your offer: 3 months free or $99 for 12 months). Click below for more details!
HD Graphical User Interface
The 1280 x 720 HD touchscreen offers an enhanced user interface for safety and ease of use. It features a high-contrast "Mobile ES" colour scheme, as well as customisable wallpaper to suit your vehicle and style.
Interested in our bundle for your Toyota Tundra but have a question first? Simply complete the form below and we'll get back to you promptly!
| | |
| --- | --- |
| Weight | 12 lbs |
| Dimensions | 16 × 16 × 16 in |
| Toyota Model | Tundra |
| Toyota Year | 2014, 2015, 2016, 2017, 2018, 2019, 2020, 2021 |